Missing teeth can affect more than just your smile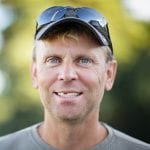 When you're faced with the consequences of a missing tooth, it can be hard to look in the mirror at that unappealing gap in your smile. The camera becomes your enemy and it can really affect your self-esteem in a negative way. Even if the gaps between your teeth are not visible, they can cause problems. Food tends to get trapped in the spaces and it can be difficult to keep the area clean. In addition to the nuisances that can be caused by missing teeth, you could find yourself dealing with serious problems down the line. Plaque build up, risk of bacterial infection, and bone loss name only a few of the complications that can result from that gap between your teeth. Replacing missing teeth is the best path to choose to steer clear of trouble.
A durable, natural-looking, and long-lasting way to replace a tooth or teeth
Dental implants are a popular solution for missing teeth, closest in appearance and functionality to the real thing. A dental implant procedure involves having a hole drilled into the jaw bone at the site of a missing tooth. A titanium post is then inserted into the bone. Over the course of three to six months, the jaw bone will bond to the post during the healing process. The next step involves the attachment of an abutment, usually made of steel, to the end of the post. After another two to six weeks of healing, the crown can finally be attached to the abutment. The crown is an artificial tooth that is carefully crafted to match your neighboring teeth in shape and color. It consists of a highly durable material and is extremely realistic in appearance. Others will not be able to tell the difference between your real teeth and your crown. With proper care, primarily good oral hygiene and regular dentist appointments, your implants can last for many years to come. Implants have also been found to be helpful for patients with dentures, holding their dentures in place more securely, improving comfort and functioning.
Could you use a dental implant?
If you have missing teeth, a dental implant is a long-term solution to the problem. Once the procedure is completed, you should be set for the duration. The first implant patient had his implants in place for forty years. Consider dental implants especially if your missing teeth are causing you pain or a problem with your bite. A misalignment of your bite could lead to a TMJ disorder and considerable discomfort in your jaw, neck, shoulders, and in the form of chronic headaches. Dental implants are an excellent alternative when you need to have a bridge replaced. You can also consider implants if your dentures slip and click, making it impossible to eat your favorite foods. You can choose to have dental implants to hold your dentures in place or to replace your dentures.Dental implants have many advantages. They'll help you to have a healthier mouth and a beautiful smile.
Is it right for you?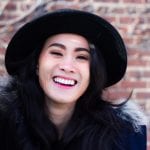 Schedule a complimentary consultation with us in order to find out if dental implants could be the answer for you. You will have the opportunity to ask questions and discuss all of your options. Through careful evaluation, we will be able to determine the most sensible course of treatment in order to preserve your oral health. Dental implants can transform your smile and provide comfort when you are eating, allowing you to enjoy life to the fullest. Learn more about them today.