What is Nitrous Oxide?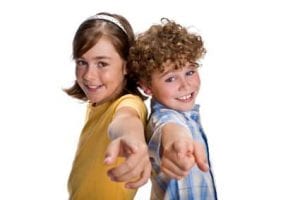 Nitrous oxide, also known as sweet air because of its multiple flavor options, is a colorless and odorless substance that slows down the body's reaction time. This form of sedation can result in a calm, euphoric feeling that can be used to treat pain and function as a mild sedative.
When can you use Nitrous Oxide?
Nitrous oxide can be used as a mild sedative for dental procedures. Sweet air sedation is a great choice for children receiving dental procedures because it allows you to relax without going fully to sleep. You are able to maintain all of your reflexes even under the sedative.
For some children, sedation dentistry can be a great option for anxiety free dental care. New developments in sedation happen often, and it becomes increasingly safer and more common to sleep through your time in the dental chair! It is a great feeling to wake up knowing your dental needs have been taken care of while you were blissfully unaware!
Important note: *There are certain circumstances that can cause nitrous oxide to become ineffective. This includes but is not limited to respiratory issues or certain special needs.
Frequently Asked Questions
What Is Sweet Air Dental Sedation?
Sweet air refers to nitrous oxide (also known as laughing gas) mixed with oxygen and is commonly used by dentists to help patients relax during treatment. All Smiles Care in Westminster, MD offers sweet air dental sedation for patients who are nervous or anxious about going to the dentist.
Why Do Dentists Use Sweet Air?
Nitrous oxide is completely safe to use and acts as a mild sedative to help calm and relax patients during dental procedures.
Can You Still Feel Pain With Sweet Air?
Nitrous oxide can dull sensitivity to pain since it affects the nervous system. Sometimes it is used in conjunction with a local anesthetic to help dull pain.
Make Your Appointment Today at All Smiles Care of Westminster
Interested in learning more about sweet air dental sedation? Take care of your family's smiles by scheduling online or by calling (410) 876-2096 today for an appointment. We're happy to answer any questions or concerns you may have – our team at All Smiles Care of Westminster, Maryland is dedicated to making your family dental experience healthy, safe, and fun. Also, learn more about our COVID-19 precautions and rigorous 4-way safety system.