Your appearance is the least of your worries….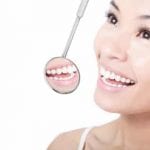 If your teeth are filled with dark, grey metal fillings, you've got more to worry about than the way you look. Metal amalgams can damage teeth, plain and simple.
It's not uncommon to see old amalgam fillings darken an entire tooth. Unlike having stains on your teeth, bleaching will not improve this problem.
Restore strength to your teeth and beauty to your smile with white fillings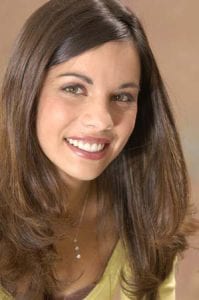 White fillings for smaller restorations are made of a composite resin material. Large fillings are made of porcelain. These materials are exceptionally strong and stain resistant. They form an actual bond to your teeth and they look extremely natural.
For larger problems, porcelain inlays or onlays may be recommended. These restorations are custom-made in a master lab then sent back to be fitted. Because of the extensive work and extra steps, porcelain restorations are generally more expensive than normal white fillings, however, the end result is stunning. 
The materials used in white fillings and restorations don't expand and contract like amalgam fillings do, so you are not prone breaking and cracking. In fact, white fillings and restorations add strength to your tooth structure to ensure fewer dental visits in the future!
If you are concerned about the health and appearance of your teeth, Dr. Imm can replace your old amalgam with white fillings. They are a more enduring alternative to metal.
Get the best defence
Tooth-colored composite fillings and dental restoration are simply safer, stronger and more attractive than metal fillings. What's the best treatment for your teeth? Find out by booking a consultation with Westminster dentist Dr. Gary Imm.
Keeping bacteria and decay out of your mouth safely is one of the best defences against poor oral health.