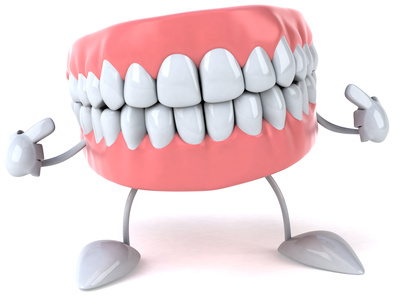 Are you finding it difficult to eat the foods you love because of a few missing teeth? Do you want to replace them but aren't sure what you need? Even if you are only missing one tooth, you know how self-conscious it can make you feel about your smile.
Fortunately, your Baltimore dentist offers several choices for tooth replacement, including dentures, bridges and dental implants. Here's what you need to know about each method.
Dentures
If you are missing all of your top or bottom teeth, or both, then you are probably going to need a full set of dentures. Although there has always been a stigma associated with wearing them, dentures are not the ill-fitting, scary looking clunkers our grandparents wore. Because modern dentures are made from acrylic and custom-fitted to your mouth, they look and fit well. You can also get an immediate set of temporary dentures to wear while waiting for your permanent set.
Bridge
When you have just a couple of missing teeth, a bridge is often a great solution. Essentially, new prosthetic teeth are created to properly fit within the space, as well as your natural bite. These prosthetics are then anchored on each side to your existing teeth to hold them firmly in place. Bridges are custom-crafted to fit and match your teeth, and they look so good that only you and your dentist will know the truth.
Dental Implant
Of all the options for teeth replacement, dental implants most closely function and look like human teeth. There is a longer time commitment and financial investment with this method, however. Your dentist must first evaluate the health of your gums and jawbone to make sure you are a good candidate.
If you pass that examination, a titanium post is then surgically inserted into the bone socket of your missing tooth. Then you will have to wait as long as 12 weeks for the surrounding jawbone and tissue to heal and grow around the newly implanted post. The final step is to fit you for your new permanent tooth and to mount it on the post. This replacement method is by far the best because the tooth is permanent and requires only the same careful brushing and flossing as your natural teeth.
Where can you learn more?
With so many choices comes careful consideration of what tooth replacement treatment will be best for your unique situation. If you would like to learn more about dental implants, bridges and dentures, please schedule a consultation.