3 things you should tell your dentist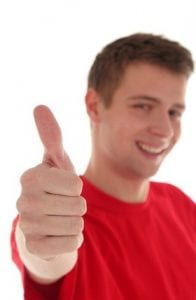 When you suspect a cavity, chip a tooth or want to discuss how to straighten your crooked smile, your dentist is probably the first person you call.
What you may not know is that there are other important signs that may greatly affect your overall health that you should not ignore. Here are three of those things you should discuss with your dentist.
What three things should you tell your dentist?
Chronic jaw pain accompanied by severe headaches or migraines, a stiff neck, ringing in the ears and dizziness are just a few symptoms to tell your TMJ dentist about. These are symptoms of a TM joint disorder, and your TMJ doctor is trained to diagnose and treat it so that you don't have to continue to live with the chronic pain and discomfort.
Snoring is something most people do from time to time, but when it becomes a chronic problem that is keeping you and your bed partner awake at night, then it is time to do something about it. Your dentist can help you find the resources to assess what is causing your snoring and help you to resolve it.
Trouble sleeping might be an indicator that more than a little tossing and turning is taking place at night. If you have difficulty staying awake throughout the day, snore and have frequent morning headaches, you might have sleep apnea, a serious sleep disorder that can be treated by a sleep dentist.
Get the right treatment
Since TMJ can be the causes of all three conditions noted above,  a consultation with your dentist might be a good next step.Your dentist will do a full clinical examination of your jaw and teeth to determine whether your jaw or bite are out of alignment.
For those of you who are chronic snorers or just have trouble sleeping, your sleep specialist will want you to undergo a sleep assessment test to confirm whether or not your symptoms indicate sleep apnea.
Learn more
These signs and symptoms are there to tell you that something is affecting your overall health. If you want to learn more, contact your TMJ dentist or sleep specialist to arrange for a consultation.