Tom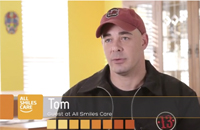 Tom gets a new smile with dental veneers and implants. He discusses how Dr. Imm took care of all of his needs within just a few visits.
Kristina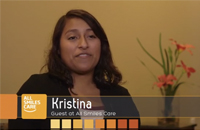 Kristina gets a new and natural-looking smile with dental veneers. The change in her smile has helped her confidence, she's now happy to show her new smile.
Ed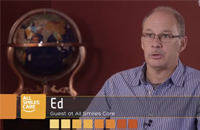 Ed gets his smile improved fast with braces. Ed previously had bad experiences with visiting the dentist; however, he found the caring and friendly touch at All Smiles Care made it much easier for him to get the smile he wanted.
Bob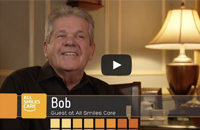 Bob's dental fear is alleviated with the NuCalm dental sedation system. He also describes his experience feeling welcomed as a new patient at All Smiles Care.
Will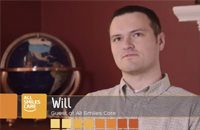 Will gets his baby tooth replaced with a painless dental implants procedure. His new tooth is fully functional and matches all his natural teeth.
LaRue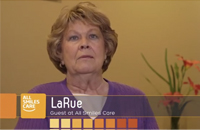 LaRue describes her experience with adult braces, giving her a straight and healthy smile.
Cathy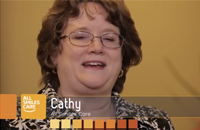 Cathy describes her experience with Dental Sedation at All Smiles Care, and how this helped her when having her dental bridge and other treatments.
Doug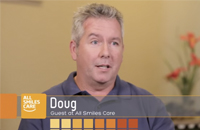 Doug has his teeth restored in Westminster. The comfort sedation dentistry alleviated his fears of the dentist and allowed him to comfortably receive his treatment.
Scott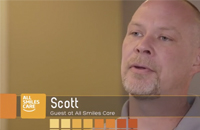 Scott has his teeth saved from periodontal disease. Dr. Imm treated his gum disease and fitted him with one dental implant, which now functions like his other teeth.
Pamela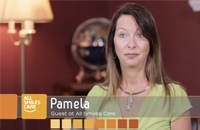 Pamela gets her teeth straightened with Invisalign. She has had previous experience with metal braces and found Invisalign more comfortable and easier to get used to.
Nancy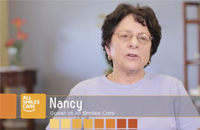 Nancy finds confidence after getting dental work done at All Smiles Care. She previously struggled with dental anxiety, but the comfort sedation dentistry has helped her tremendously.
Maynard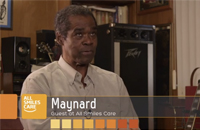 Maynard describes his customer service experience at All Smiles Care, and how taking care of his oral health has affected his life.
Lisa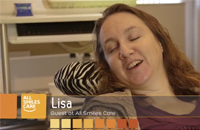 Lisa explains why she chooses NuCalm to help with her dental anxiety. She no longer goes to the dentist feeling nervous and anxious.
Linda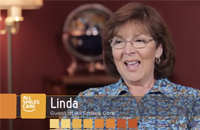 Linda describes the friendly and professional atmosphere at All Smiles Care. She explains how she feels like a member of the All Smiles family, and how Dr. Imm was able to take care of all of her dental needs.
Kenneth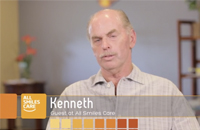 Kenneth gets a new straight and healthy smile with Six Month Smiles. He describes the change this has had in his life.
Judy
Judy explains how she found relief of her TMJ pain and headaches with dental treatment. She had experienced muscle pain, jaw pain, migraines, and headaches, and found relief with orthodontics.
Jim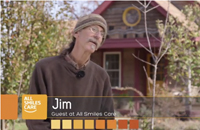 Jim describes his experience with natural / holistic dentistry at All Smiles Care, and describes his client-doctor relationship with Dr. Imm.
Betsy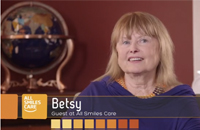 Betsy describes her experience with ozone therapy. She was treated with Ozone Therapy, Vitamin B12, and Folic Acid to combat the effects of cancer treatment on her mouth.
John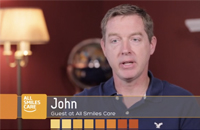 John gets a new straight smile with the Six Month Smiles technology. His teeth issues have now been corrected, and he's happy with his new smile.
Jim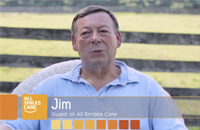 Jim overcomes his dental anxiety with oral sedation. He had extensive dental work done and didn't feel any pain.
Bruce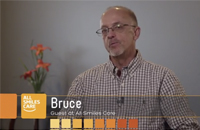 Bruce describes how the Dental Protection Plan at All Smiles Care has helped him make his dental treatments more affordable.
CJ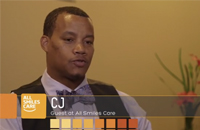 CJ has his missing teeth replaced with dental implants. His new teeth are long-lasting, and look like his natural teeth.
Eleanor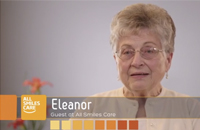 Eleanor describes her new dental implants, which match her natural teeth, and are just as strong as her other teeth.
Edgar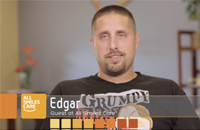 Edgar describes overcoming his dental anxiety and his experience with getting braces. He also describes the comforting and welcoming natural of All Smiles Care.
Bob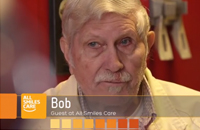 Bob describes his dental implant procedure and the preparations that were done for him to receive his dental implant. The use of dental sedation helped him through the process.