Are your teeth chipped, broken or decayed? Dental crowns could be your ticket to better health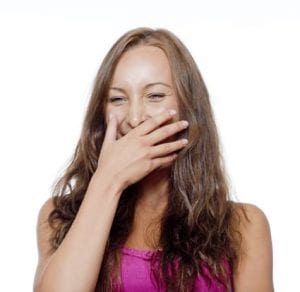 Are you constantly hiding your smile due to tooth decay? Do you have sensitivity and pain in damaged teeth? Perhaps you have been involved in some sort of trauma resulting in the loss of 1 or more teeth. We tend to take our teeth for granted until one is chipped, lost, or rotting. A damaged tooth can leave you feeling insecure and day dreaming back to what it felt like to smile without embarrassment. There is a solution! Your Westminster dentist can restore your stunning smile with dental crowns.
How dental crowns work
Dental crowns restore the function of your teeth which helps keep your mouth and jaw healthy.  When teeth are damaged or decayed,  they lose their natural shape.  Chewing on misshapen teeth can cause alter your bite, causing painful TMJ symptoms.  Decay of any kind is a very unwelcome guest in your mouth, beyond the damage it can cause to teeth and gums, the bacteria and inflammation that decay brings can spread to your body causing even more health problems.
Your teeth are made up of 2 basic parts the root below the gum line, as well as the crown at the top of each tooth. Your Westminster dentist will assess your tooth to determine if you need a full, or partial crown. The decision will depend on the severity of the damage that's been done.
There are different types of crown procedures, as well as different materials used. Your dentist will discuss this with you after the initial examination. Your dentist will also take careful consideration of your skin tone and hair to match the perfect shade to your existing teeth. A partial crown is used to cover only the top part of the tooth (the cusps) used for chewing and tearing. This conservative technique is used to try and preserve the natural tooth. Dental veneers are also becoming quite popular in fixing problem teeth, as well as for cosmetic use.
Protect your teeth for life
There are many benefits of crowns. If your teeth are weak from breaks chips or decay, crowns can hold them together preventing further damage, as well as maintaining your natural tooth. Crowns can cover misshaped and discolored teeth while refreshing your smile to streamline perfection.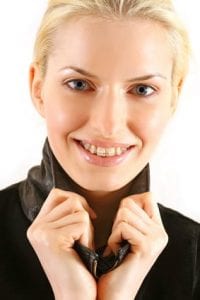 Choosing to protect your teeth with crowns, not only prevents decaying teeth from possible infection, but adds protection against further damage. Crowns are resistance to staining, and extremely durable. Say goodbye to pain and sensitivity and say hello to improved oral function with dental crowns. Would like like to find out more about how cosmetic dentistry can improve your health? Download my free e-book, "Cosmetic Dentistry is for Everyone".